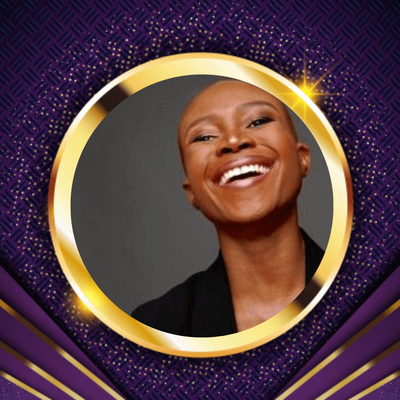 Barbara Kamba-Nyathi is a bestselling author, social psychologist, inspirational speaker, mediator, poet, entrepreneur, and lifestyle and wellness coach. She is a two-time TEDx speaker and the co-founder and CEO of Bold Dialogue Investments P/L, an organisation that aims to empower, inspire and guide women to become the best versions of themselves.
Barbara, who hails from Zimbabwe, is passionate about accompanying women along their healing journeys, guiding and coaching them towards emotional freedom. She is a woman who knows emotional pain too well, but has learned to work through life's darkest storms and emerge stronger and more purpose-driven than ever before. She has survived cervical cancer, endometriosis, a hysterectomy, a divorce, abuse and also lives with an autoimmune disease. Barbara relates to women from all walks of life, experiencing various struggles. She understands what it is to be stripped of everything you had, and who you thought you were, and then redefine and rebuild your identity according to your own rules.
She's learned that it is crucial for one to take time to heal physically, emotionally, mentally and spiritually. Despite living with pain, she wears her scars with pride, constantly sets new milestones, and embraces being different.
In recognition of her work towards women empowerment she was named one of Amahle Magazine's 25 most influential women in Zimbabwe for 2020.